There is one thing that every Instagram user wants, be it a business account or a personal account. This is something that they all crave for because immediately they get it, the prestige that they have increased. Your followers start to respect you and your opinions.
Users on Instagram are more likely to patronize brands on Instagram that have the Blue or Verified Check on their page and have a large number of Instagram followers, and Instagram likes. You can buy Instagram followers, and Instagram likes to help. Having the Verified check is something that I will advise every brand or account that wants to be a social media influencer to have. You can't be a brand to reckon with on Instagram if you don't have the Blue (Verified) Check on Instagram.
The benefits of the Blue or Verified Check on Instagram
When an account has this blue check, the reputation of their account and resultant brand increases.
People want to make purchases from brands with blue or Verified Check than with others without it because they feel that the former sells genuine products or services.
Whatever you say is taken with seriousness, and not with a pinch of salt. It is advisable that any brand that wants to be taken seriously should get the blue or Verified Check on their Instagram page.
As a brand, you can now apply to have your business accounts verified. This started on August 28th, 2018. This declaration made them the first social media platform that has the feature of allowing users to ask to be verified. Other social media sites verify only those they want, and they don't allow requests to be sent.
Having your Instagram account Verified allows users to know that you are the real deal, and makes you stand out from replicate accounts on Instagram. It is no news that some fraudsters open accounts on Instagram with your name, image, and likeness, in a bid to scam your clients or even take them away from you. With the Verified mark, your clients know that you are the one that they should be doing business with, and not an account with similar names to yours.
To get Verified on Instagram, you merely need your photo ID that bears a similar name to the account that you want verified, and many Instagram followers and Instagram likes.
Below are the steps that you need to take if you want to have either your business or personal Instagram account verified.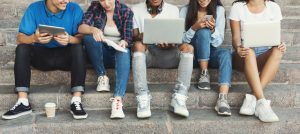 In order to get your Instagram account verified, follow the steps below:
Step One:
Start by heading to your Instagram profile. You can do by simply clicking on the avatar of your profile at the end of the screen, bottom right of it.
Step Two:
Touch the Settings.
Step Three:
Move down on the "Account" aspect, then press "Request Verification" part.
Step Four:
Type in your name and have your ID card uploaded.
Step Five:
Have your request submitted by clicking on "Send."
It's that simple. No stress. One thing that you should know is that it doesn't mean that Instagram will verify you. It verifies those that have solid Instagram followers and Instagram likes, as well as a solid profile. You can buy Instagram followers, and Instagram likes now to help. Contact us today!