Do you remember that egg picture that got over a 100 million Instagram likes? That's what viral content is. Creating viral content is one of the many aspirations of business owners seeking to make good use of social media platforms like Instagram to promote and sell their products.
Creating viral content is not an easy task, you will need to have a number of things working in your favor. While Instagram followers may be one of those things, you will find it surprising to know that this is not all that is needed to make a post or content trend. There is evidence to prove that Instagram pages with only a hundred followers have been able to successfully create viral contents.
We'll show you some of the ways to make your post viral.
Copy a trend and add a twist to it
To create a viral post, you will need to take a look at some of the posts that have gone viral. Currently, there are a number of tools that can be used to search for viral posts. In addition, you can look at the "Explore Feed" to get an idea of the trending content. When you take a closer look at the Explore Feed, you will get to understand that most of the posts have a pattern.
After a careful look at some of the trending posts, your goal should be to try to reproduce a photo or video that is based on any of the viral content. When doing this, it is advised that you do it in a creative way to ensure that it does not look copied. While doing this, it is important that you remember that videos tend to go viral more on Instagram.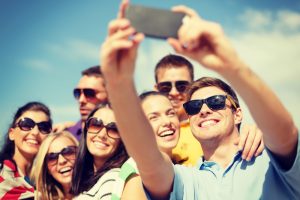 Leverage on Instagram viral content that are getting views and likes outside the platform
As a business owner seeking to create a viral content, it is important that you remember that Instagram is not the only place where users can get their hands on viral content. You need to take a look at some of the contents that have gone viral on Facebook and Twitter.
Once you find any viral video on these social media platforms, you have to search to see if the content is popular on Instagram. If it is not, you could recreate the idea, but it should be creative and specifically suited for the platform.
Create an original content
To create viral original content, you will need to be creative. You will agree that creating original content on Instagram is difficult. However, there's nothing a couple of hours researching, and brainstorming cannot do. As mentioned earlier, videos tend to go viral more than just pictures. Your content should be something everyone can relate to and should have a bit of humor.
Once you have gotten an idea, you will need to get a good camera and lighting to ensure that the quality of the video is high.
Contact DigitalBoost to get our product that would help you create viral content now.