Have you ever wanted to look at the Instagram stories of others without them knowing for one reason or the other? You are in luck, as we have you covered. For a business or social media influencer that wants to be kept abreast what is happening in the lives of your competitors, it is advisable to always monitor them.
This is something smart brands do. Why do you think some brands send their staffers to their competitors to gather information? Every smart brand watches their competitors, and you should do so, in a legal and smart manner. If you want to be on the same level with the leaders of your niche, you need to have a large number of Instagram followers and Instagram likes, and this can be gotten by buying the Instagram followers, and Instagram likes. When other users realize that you have a large following, they will want to follow you too.
A great way to keep tabs on your competitors is by looking at their Instagram stories. How can do you so without them knowing? Usually, when a page looks at another page's Instagram story, the owner of the story is alerted, and this may be bad if you are a competitor. You have to monitor your competitors without them knowing.
There is a loophole on Instagram stories that allow you to look at stories without the publisher of the stories knowing, though there are some rules to them. The page that has decided to anonymously view the story will have access to solely the first video or picture, and they can't use the video play.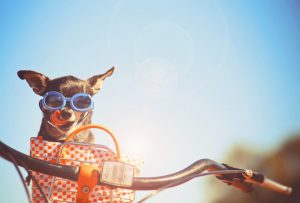 Follow these steps below to see how you can look at stories without tipping it off:
Step One:
Scroll down your news feed in search of the account that you want to view its story anonymously.
To do this, scroll to the story of the page that is on the right of the story you want to anonymously view.
Step Two:
Click on that story close to the story of the one you want to view anonymously.
Step Three:
Once you at that story, use your thumb to hold onto the screen of your phone. Don't remove your thumb from the screen, swipe it to the right.
Don't allow the story of the account that you want to view to load totally if not, they will be alerted that you looked at their story.
The account won't be alerted that you have viewed their story. If this is so much stress, you can create an account that is not linked to your business page, and monitor your competitors. You will benefit a lot from this.
Never for a second should you lose sight on your competitors, if you want to remain relevant in your niche. If you don't want to end up like Blockbusters, find out what your competitors are doing, and use the information to your advantage. Blockbusters was one brand that was loved and used a lot in the past. How did it go into oblivion? It is simple. Instead of finding things from competitors and tailoring their practices to meet them, they refused. A lot of brands buy Instagram followers, and Instagram likes. Do the same.
What are you waiting for, buy your Instagram followers, and Instagram likes today?