When it comes to social media marketing, most business owners seeking to promote their businesses think that they have to create a trend. This is not just laughable, it is also difficult to accomplish. First, to create a trend, you will need about a thousand or less Instagram followers to make use of it. Ordinarily, to do this, you will have to pay Instagram influencers except you are part of the Bibs or a popular pop star. Since you are not a pop star, you will need to seek alternatives to reach a larger audience on this social media platform.
Instead of having to create a trend, all you have to do is ride on an existing trend. First, this is economical, you do not actually need to pay anyone since the trend is already making waves. Secondly, riding on an existing trend will ensure that you are capable of reaching more people than you would ordinarily do if you had insisted on creating one. Riding on an Instagram trend will ensure that you reach out to more users.
To ride on an Instagram trend, there are actually a number of things you will need to do. Since you are not the only one riding on this trend, you will need to do so in a manner that sets you apart from the others.
Research
Depending on the nature of the trend, most times they can last for a maximum of a week until something else takes the spotlight. Since these trends come and go, you will need to conduct research on the existing trend. Instagram is designed in such a way that you are able to see how many people are making use of a particular hashtag or trend by simply clicking on it. You could use this medium to find out how many people are talking about the hashtag. Additionally, you can also find out the number of Instagram likes the trend has.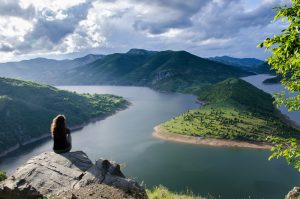 Be creative
Most of the times, the trend could be a hashtag or a popular phrase. While you have discovered the trend, you will need to create a post with the trend. To ensure that you stand out from most of the other businesses riding on this trend, you will need to be creative. You could use the trend to sell one aspect of your business. If it is a hashtag, you will need to create a post that relates to the hashtag rather than simply using the hashtag. The post could be something funny with a little connection to your product or service.
Post regularly
As mentioned earlier, most of the trends do not last for a long time. This means that you constantly need to be on the lookout for the recent trend, ride on it, and move on to the next. While doing this, you will need to add a bit of humor to your content to encourage non-Instagram followers to follow as well as like your post.
Contact Digital Boost now to get our effective Instagram Bot.