As a business owner seeking to promote and reach customers on the Instagram platform, avoiding a number of mistakes is crucial to the survival of your business. However, most people have made these mistakes and are currently paying the price. Some, on the other hand, do not actually know what these mistakes are and how to avoid them. We'll take a look at some of the top Instagram mistakes you should avoid as a business owner using this platform to promote your business.
Not optimizing your account
Although most people think it is ideal to simply write a great bio, you will find it surprising to know that most business owners fail to optimize their account. While you may be wondering what optimization here means, it simply means writing a bio that reflects or tells your potential customers how your product will provide a solution to a problem.
When it comes to writing a good bio that reflects your business or product in good light, you will need to know the type of services your business offers. The idea of optimizing your Instagram account would be to give new visitors an idea of your product as well as how beneficial it is to them at a glance. Having a good Instagram bio will ensure that your prospective customer makes his or her decision as soon as possible.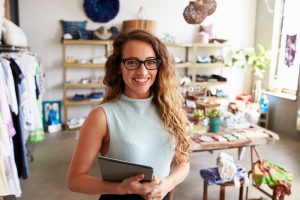 Forgetting to add a link
One thing that sets Instagram apart from most of the other social media platforms is that it does not offer you the opportunity to add links on each of your post. This is why most business ads on Instagram have the write up "link in my bio" on them.
With this in mind, each time you make a post about a particular service or product you are offering, it is important that you update the link on your bio. This basically means that for each post that you make, you will need to update your bio to be in tune with the post. Leaving a link on your bio will enable your prospective customers to get a more detailed idea of the type of service or product you're offering.
Lack of Engagement
Instagram is called a social media platform for a reason. It is not a one-way conversation platform. You need to engage your potential and existing customers. Each time you make a post on your page, take out about thirty (30) minutes or even an hour to reply to questions and complaints of customers in the comment section.
When customers see that you engage them regularly, they would be willing to try out your product. Engaging your Instagram followers will also give you an idea into the type of services your customers appreciate, thus, helping you to tailor your product and services to meet their needs. In addition, engaging your followers in the comment section will help you identify those that are loyal to your brand and what they would want to see more from your brand.
Learn how Instagram can be used effectively for your business. Contact us now at Digital Boost to get our special Instagram boost.