Most of us have an Instagram account, and we are active on there, but we really do not gain anything from the platform. Many people with Instagram accounts are just part of the throng, and while this is fun as you get to interact with your friends and share memories, you are really not gaining anything. You are not interacting or learning from strangers; you are not putting yourself out there; you are just a statistic on the platform.
Even if you are, or were already popular on Instagram, do you not think that revamping your image may be beneficial? When you think about it, with the constant change and growth of the platform, you actually do need to promote your Instagram in order to be or stay relevant. Promoting your Instagram account gets you to a point of relevance where you do not necessarily have to put in the work in order to get results from the platform. Basically, you get to the point where your Instagram works for you. Here are some of the ways you can get to this point.
Have Quality Content and Images
Nothing grabs attention on Instagram, like content and images. I mean images are what Instagram is all about after all right? Developing your content to give off the quality that your audience and followers are interested in and can relate with is something that is sure to boost your promotion on Instagram. In fact, if you can post at least once a day and be sure to draw your followers into engaging with your posts, you are going to soon be competing with the top Instagram accounts. The quality of your content and your image are what guarantee that your Instagram followers would be sure to drop some of those coveted Instagram likes.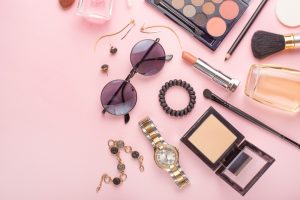 Let Your Content Be People-Centered
Even if your Instagram account is a business account, the one thing that you need to take into consideration is the fact that Instagram is a place people come to when they want to experience what other people have been through. This simply means that whatever you are posting, it has to be relatable and be something that people can relate to and probably want to experience. This way, you would get people to like your posts, and if they are compelled, you could just be getting a new Instagram follower.
Do Not Forget To Use Tags and Hashtags
When you are dropping Instagram posts, the appropriate hashtags and tags are important. This would help to increase your reach and help you gain even more Instagram likes and followers on your post.
While we all want to be relevant, sometimes all of that work to gain traction and engagement may not be worth with. At DigitalBoost, we give you a fair chance at gaining relevance. You can buy your Instagram likes and even your Instagram followers at a very affordable rate to gain the promotion that you want on Instagram. Buy Instagram followers from DigitalBoost today for a token and watch your engagement level take a whole new turn.