You must have heard a lot of reasons why Instagram is good for business by now considering it is an open secret. But you might not know for sure just how helpful it can be for your business without putting in futile efforts. According to estimates and word of the mouth, it is no doubt that Instagram is one of the most populated and important social channels in the world and we are here to let you know that marketers aren't missing their marks when they opt for influencers and Instagram to advertise their brands better. There are many reasons Instagram is good for business, and some include:
Instagram Uses Stories
Stories are something a lot of people love, and Instagram uses that as a means to showcase more brands. Over the years, storytelling has come to be one of the attributes of human nature and from a business point of view, audience love when they can connect to a brand through stories.
Visual content has been ranked as one of the best ways to appeal and engage the audience. It helps you build a relationship with potential future clients as well as ambassadors.
Instagram stories also have a Swipe-up option which you can share links to your sites and engage your audience like never before.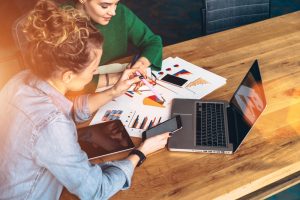 Visual Content Is The New Go-to
Truthfully, People are moved more by what they see than what they hear. So it is safe to say that pictures are a lot more engaging all over the web than the use of text only. Instagram, being a more picture based app, is a good way to communicate with your audience and not only do you engage the better, but you can also interact with them a whole lot more.
It has been known that Instagram is a good way to resonate with your audience on a more visual level, which is good for the development of your brand worldwide. So when next you decide on marketing, Incorporating images would get to you a lot more feedback than the use of words and texts only.
Instagram Marketing Is A Good Avenue To Meet People
There are over 600 million monthly users of Instagram, and this is a huge potential in the world of business. It is a good way to get insights and feedback from your audience as well as getting your content out for a lot of people to see. It is advised to use relevant Hashtags when posting to reach a lot of people who know what they are searching for but avoid overusing them.
Creating targeted ads also help you reach potential customers who do not know they need your services yet.
You Get To Keep An Eye On Your Competitors
Every business has competitors, and Instagram is a good way to know what they are doing and what you are doing right or wrong. You can use this platform to monitor their activities and see just how they do what they do. How much they post and how they engage their audience and you can top it up a notch.
Conclusion
Just as the use of Instagram is helpful to business, it has its procedures. This is why the use of likes and followers are very essential in the Instagram world for credibility.  buy Instagram followers and Instagram likes as well as get automated bot by a good site at DigitalBoost today.